Hit the link to jump to E|R, but here's the first paragraph to get you started...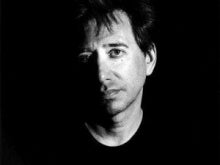 "This is absurd," I overheard a security guard mutter. Her statement was understandable given the amount of people crammed into a Los Angeles County Museum of Art (LACMA) gallery to listen to a performance of John Zorn's "The Gnostic Preludes." Hundreds of listeners sat on the floor, filling the space between paintings and sculptures as if the patrons of a hipster bar in Silverlake had been evacuated into the gallery and decided to take a seat—more long beards, heavy metal t-shirts, studded belts, and tattoos than I'm accustomed to seeing at a museum. Zorn was there and, cautioning the congregants to respect the artworks around them, seemed delighted. I attended all of the May 2nd John Zorn Marathon organized by UCLA's Center for the Art of Performance (CAP). Like many critics of Zorn's oeuvre, I found the ten works performed at LACMA and the later sets at UCLA's Royce Hall to be difficult, if not impossible, to parse. Such resistance to description, for me, raises questions about the role of the composer's authorial voice and identity as expressed via musical composition and performance in the postmodern world. To that end, I offer my thoughts regarding the marathon (organized in deference to Zorn's 60th birth-year), through the lenses of Gilles Deleuze and Félix Guattari's notion of music as mode of territorialization, Postmodern theory, and of course my own artistic and theoretical proclivities...
Many thanks to Schuyler Wheldon for his mighty editing chops! Also, if you're new to Zorn's work and have any interest at all in twentieth-century music, do yourself a favor and start digging.